Grinches Gonna Grinch, but Listening to Christmas Music in November is Great
It's the first week of November and you know what that means … Christmas music! Well, unless you're a happiness-hating, love-murdering Grinch. Sorry — that might have come across as a little accusatory.
The question of when Christmas music can appropriately be played is one of the most divisive issues facing our country today. You thought immigration, gay marriage and abortions were contentious subjects? They have nothing on the war between those who listen to Christmas music in November and those who insist on waiting until December (I'm not even going to address the contingent of people who don't like Christmas music at all, because that's just ridiculous). The fact is, I've seen more fights in the last week over this single issue than I've seen over any other issue my entire life.
There are a number of reasons why it's perfectly fine to listen to Christmas music well before the actual holiday.
First of all, I believe the reason most people are opposed to partaking in Christmas music prematurely is that their perception of the genre is based solely on what they hear on the radio. I love Christmas music, but I don't often like the Christmas music that's played on the radio. You know those Christmas pop albums artists like Mariah Carey and Michael Bublé churn out because they know it will make them an easy buck? That's not Christmas music. That's trash. There's much better stuff out there, and you shouldn't let the trash stop you from enjoying it.
Secondly, a lot of Christmas music isn't actually "Christmas music." How does that work? Well, a lot of the melodies behind common Christmas songs existed long before "Christmas" as a holiday became a thing. "Carol of the Bells" was originally a Ukrainian folk song. "Ding-Dong Merrily on High" and "Bring a Torch Jeanette Isabella" were both secular pieces of music for the French nobility to dance to. Why did these songs get hijacked by the Christmas movement? Because, as the kids are saying these days: these tracks are fire. Just listen to this rendition of "Ding Dong Merrily on High."
Seriously, how could anyone resist dancing to this song? Even the most hardened Grinch would find themselves at least tapping their foot to this glorious chorus of jazzy synthesizers and medieval flute. The fact that it's from a Christmas album shouldn't even be relevant, and you should not be ashamed of reveling in its irresistible beat, even in November.
Some people like to argue that listening to Christmas music in December is a personal attack against the sanctity of Thanksgiving. That's ridiculous. If Thanksgiving had its own genre of high quality music, I would listen to it. But it doesn't. It has this:
Isn't that the worst thing you've ever listened to? As you prepare for Thanksgiving, you need to set the mood in your home. This can include all the Thanksgiving decorations you want, but there's clearly no good Thanksgiving music. So what are we supposed to listen to? Some mellow instrumental Christmas music matches the Thanksgiving aesthetic more than anything else you're going to find.
To my fellow Christmas music enjoyers out there, keep up the good work. Don't let anyone shame you into turning down the volume of your Christmas music. And for all the grinches out there, I have one message for you: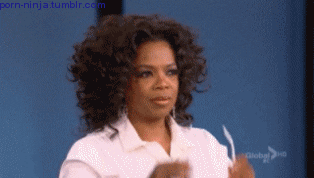 @jusstadams
Don't agree? Click here to read an opposing piece about why Christmas celebrations should be reserved until December.